Foreign customer come to Tianwang Self Defense Tools for field visits
2020-02-04
On 5th November, 2019, clients from and with an intention to establish cooperation with us, visited our factory. Alice offered a guide during this visit. Mr. Micheal Lee had this trip because they wanted to make sure that their target Stun Gun Flashlight Taser was up to their expectations and their specific requirements.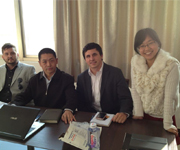 The customer visited the technical department, production workshop and product exhibition hall. By taking our guest to have a visit to our display room, he has known more details about the quality, features and performance of Stun Gun Flashlight Taser.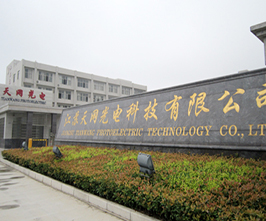 Mr. Micheal Lee were full of praise for the super performance of equipment and our management system! After getting to know more details about the production procedure, we won the recognition from our client. Such a visit enables the clients in to know more about Stun Gun Flashlight Taser, which is a showcase about our business capability and international competitiveness.

Jiangsu Tianwang Solar Technology Co., Ltd. is a key player in the domestic industry. It has built its good image in the world. We have been paying attention to producing finest and providing the most professional service. Jiangsu Tianwang Solar Technology Co., Ltd is expected to your coming to visit our factory, or you may contact us by fgd@twgdmall.com or +8618914538460 to get more information about .