Professional High Voltage Transformer Factory in China
Wholesale Arc Lighter Manufacturer
Residential Hospital Use Portable O3 Air Purifier Sterilizer
1.Ozone air purifier on the market are ceramic plates or springs, and ours are ozone tubes, a new kind of cold plasma.
2.Just replace the cotton filter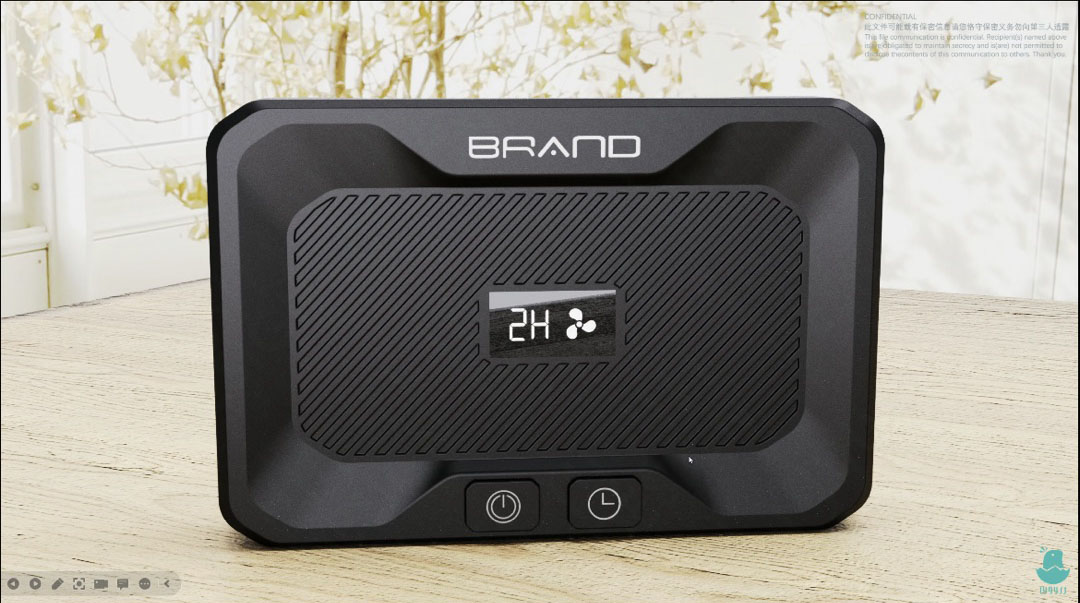 O3 Air Purifier Sterilizer Feature:
Body material: ABS .
Small volume, low power consumption, production efficiency 5-10 times that of current technology.
Continuous battery life (5-12 hours for full power)
No need to replace the filter element (only need to replace the filter cotton, which is more convenient to replace and saves expenses)
Noise (dB(A)):20
adjustable ozone concentration, Power Regulation: rapid sterilization, indoor mode, low-grade regulation
ozone decomposition antivirus/bacteriostasis/mite removal/formaldehyde removal/odor removal/smoke smell/odor, etc.
30 cubic meters effectively Kill bacteria in the air to 99.99% ,the spacial killing rate of novel coronavirus (SARS-Cov-2) is >99.8% .
Good heat dissipation effect, low temperature and extremely low nitrogen oxide concentration.
After the test, the decoration of formaldehyde, TVOC, PM2.5 purification rate as high as 91%, new house decoration 3 days can be checked in, has been certified by China metering and national laboratory.
ozone disinfection machine, rich in negative oxygen ions up to 50 million/m³.
Negative oxygen ions have many benefits to human body, mainly manifested in:
Promote metabolism, blood system, cardiovascular system
Improve the immune system
Improve respiratory system
Regulating nervous system
Improving cardiovascular and cerebrovascular system
According to the investigation of medical experts, negative oxygen ions have obvious effect of expanding blood vessels, can contact Arterial vasospasm, reduce blood pressure, enhance myocardial function, and have obvious analgesic effect. Negative oxygen ions are also good for improving cardiac function and myocardial nutrition, and are conducive to the recovery of patients with cardiovascular and cerebrovascular diseases such as hypertension and coronary heart disease.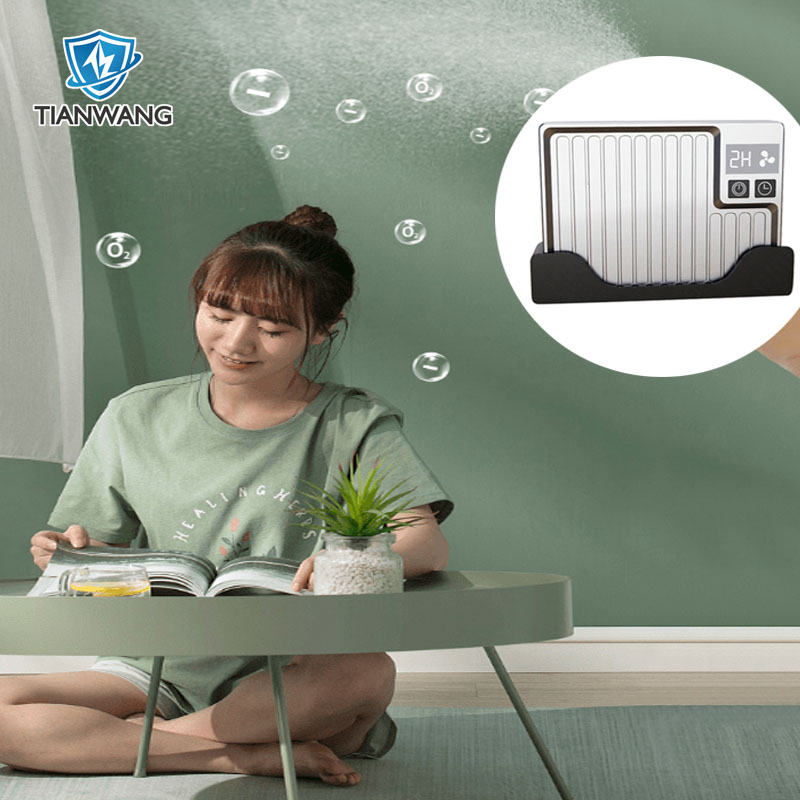 plasma air purifier portable parameter:
Frequency

50HZ

Power

10W

Input Voltage

DC12V

Power consumption

2mA

Weight

375g

Kill bacteria

99.99%

Formaldehyde removal

91%

Negative Oxygen Ions

Up to 50 million/m³

Space Scope

50m³

Product Size

117*160*30.8mm

Noise (dB(A))

20

Disinfection method

ozone decomposition antivirus/bacteriostasis/mite removal/formaldehyde removal/odor removal/smoke smell/odor, etc.

Arc products support OEM/ODM, please contact us for customization.
Tianwang ozone disinfection machine advantage :
1.Ozone air purifier on the market are ceramic plates or springs, and ours are ozone tubes, a new kind of cold plasma.
2.Just replace the cotton filter.
Ordinary purifiers in the market are bulky, thick and inconvenient to carry. Our Tianwang ozone air purifier can be carried with it and can be fully charged for 4-8 hours. It can effectively sterilize and remove peculiar smell. There is no need to change the filter element, but only need to change the filter cotton, which is easy to operate.
LEAVE A MESSAGE
Communication and cooperation bring perfect close links and unlimited benefits.