Professional High Voltage Transformer Factory in China
Wholesale Arc Lighter Manufacturer
Flameless Windproof Electric Arc Candle Lighter
Welcome to the era of flameless windproof arc lighters!

Gone are the days of struggling to light a fire in windy weather with a traditional lighter. Welcome to the era of flameless windproof arc lighters! Made of stainless steel curved tube, these lighters can be used in almost any conditions of wind and weather.
Crafted with the latest technology, flameless lighter utilizes an electric arc to generate heat that easily ignites candles, incense, or any other fire-starting application.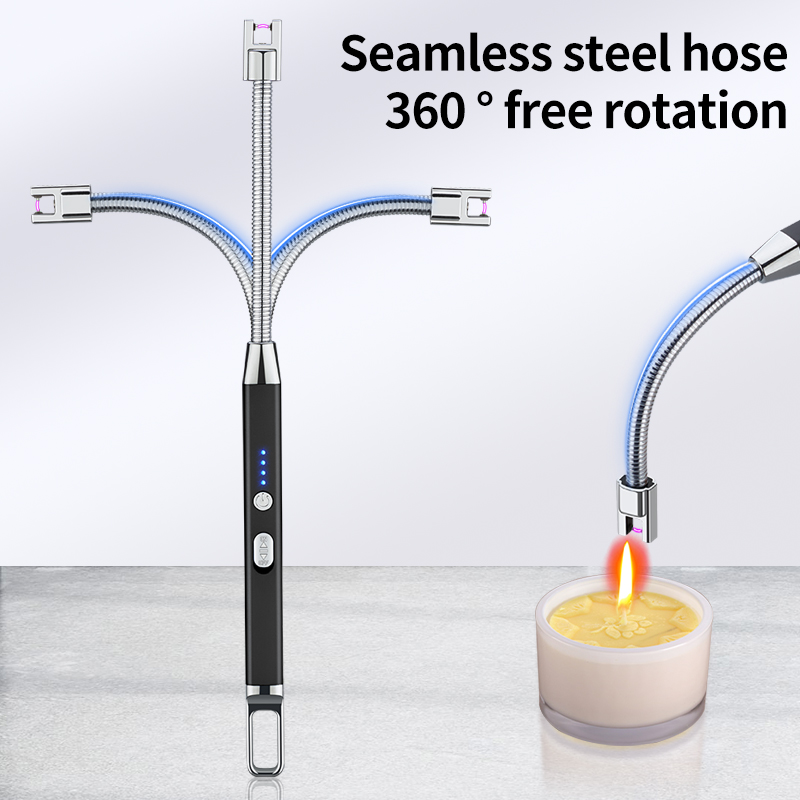 | | |
| --- | --- |
| Product model | TW-110 |
| Material | Aluminum Alloy |
| Usage | Cigarette,Candle,Camping, BBQ, Kitchen |
| Battery capacity | 180mHA |
| Package | Blister card packing |
| Size | 285X 16MM |
| Color | Black, silver, pink, red, blue, gold, green |
| Weight | 45 g/pc |

Safety- Thanks to the design of TIANWANG electric arc lighter, this lighter eliminates the need for butane or other flammable gases, making it a safe and environmentally-friendly choice.
Save your money-Arc candle lighter is also USB rechargeable, meaning you will not have to keep buying new ones. The LED display will tell you when you need to recharge, and a single charge can last for up to two weeks.
Flexible neck- Flameless Windproof Arc Candle Lighter also features a long 360° rotating neck that allows you to reach deep into candle holders, making it easy to light even hard-to-reach candles.
Multi-purpose-Not only is electric arc lighter practical, but it has a sleek and stylish design. The end of the lighter includes a handy hook for carrying it around or hanging it up. It can be used to light candles, cigarettes, barbecues, gas stoves, and even campfires. It is perfect for outdoor camping trips and other adventures, as well as for use around the home.
This flameless lighter is also an excellent gift for anyone who enjoys the outdoors or just needs a reliable lighter that can withstand any condition. Why not indulge someone with a practical, stylish flameless windproof arc lighter? It is the perfect addition to anyone's kit, and you can be sure that it will be put to good use.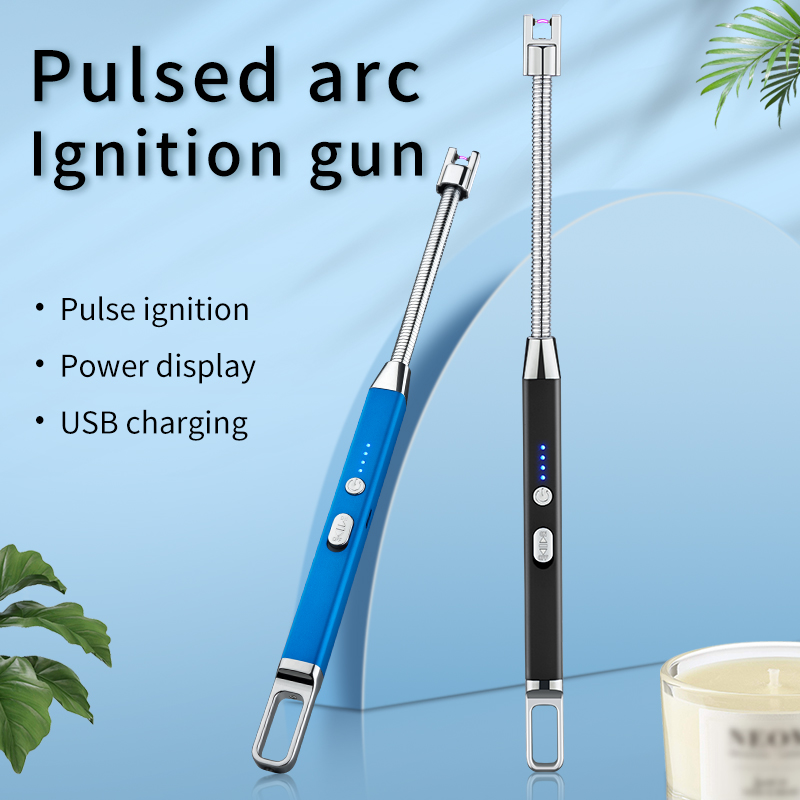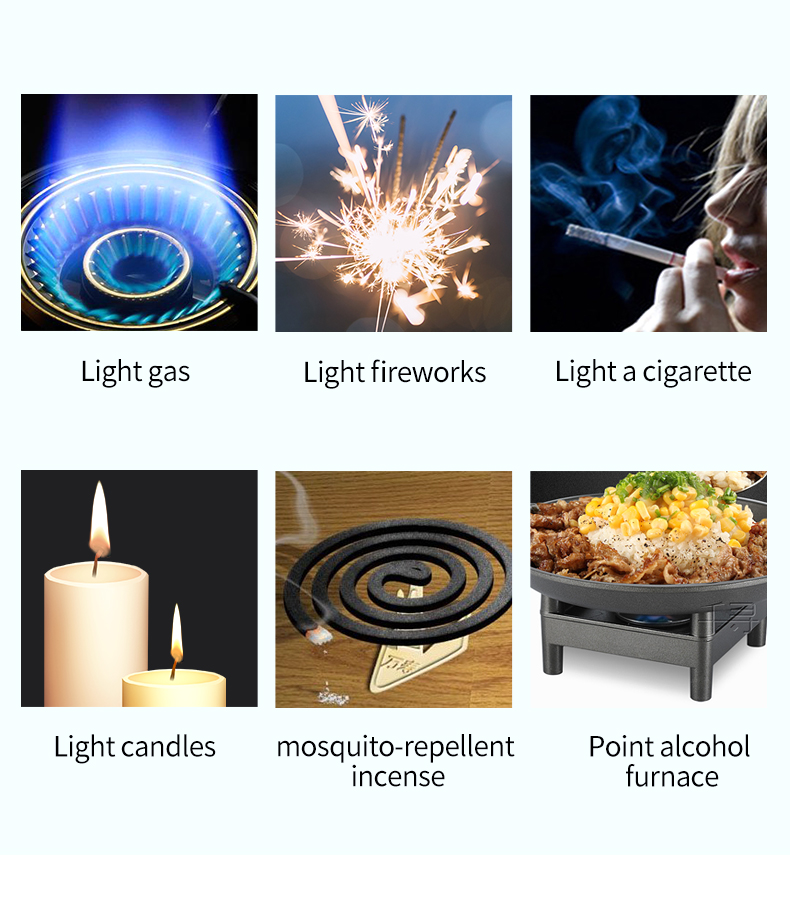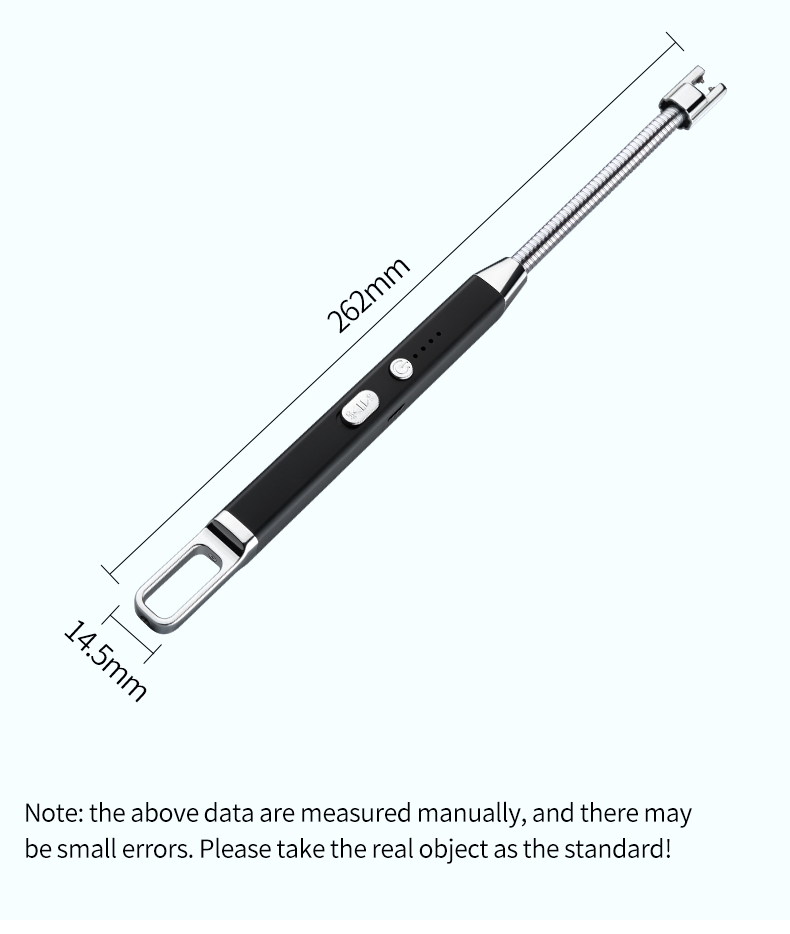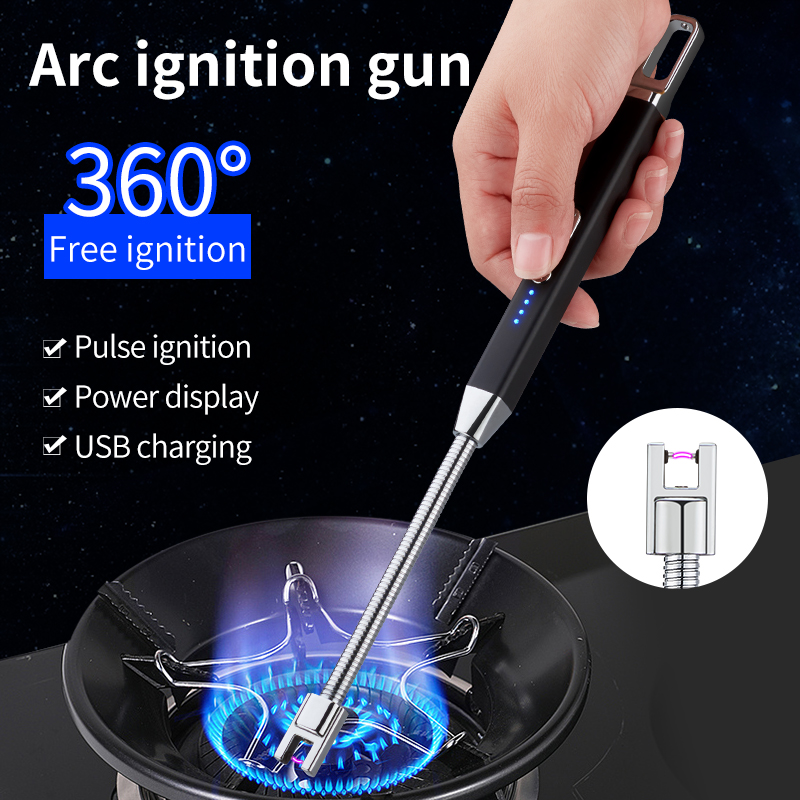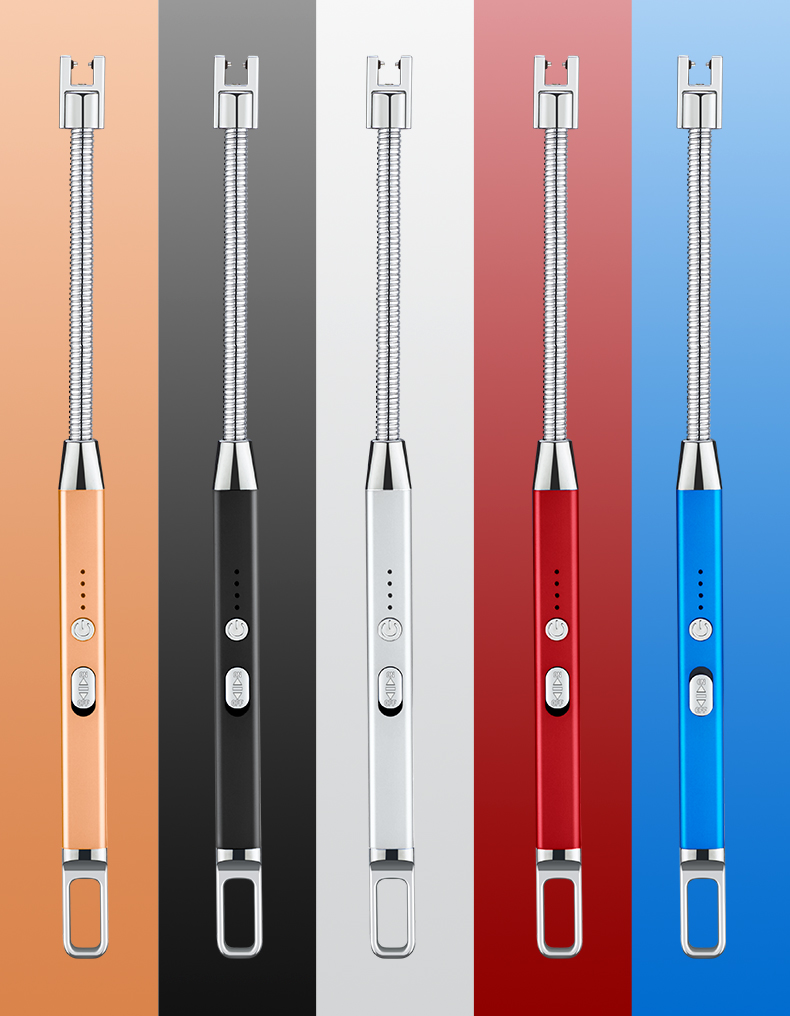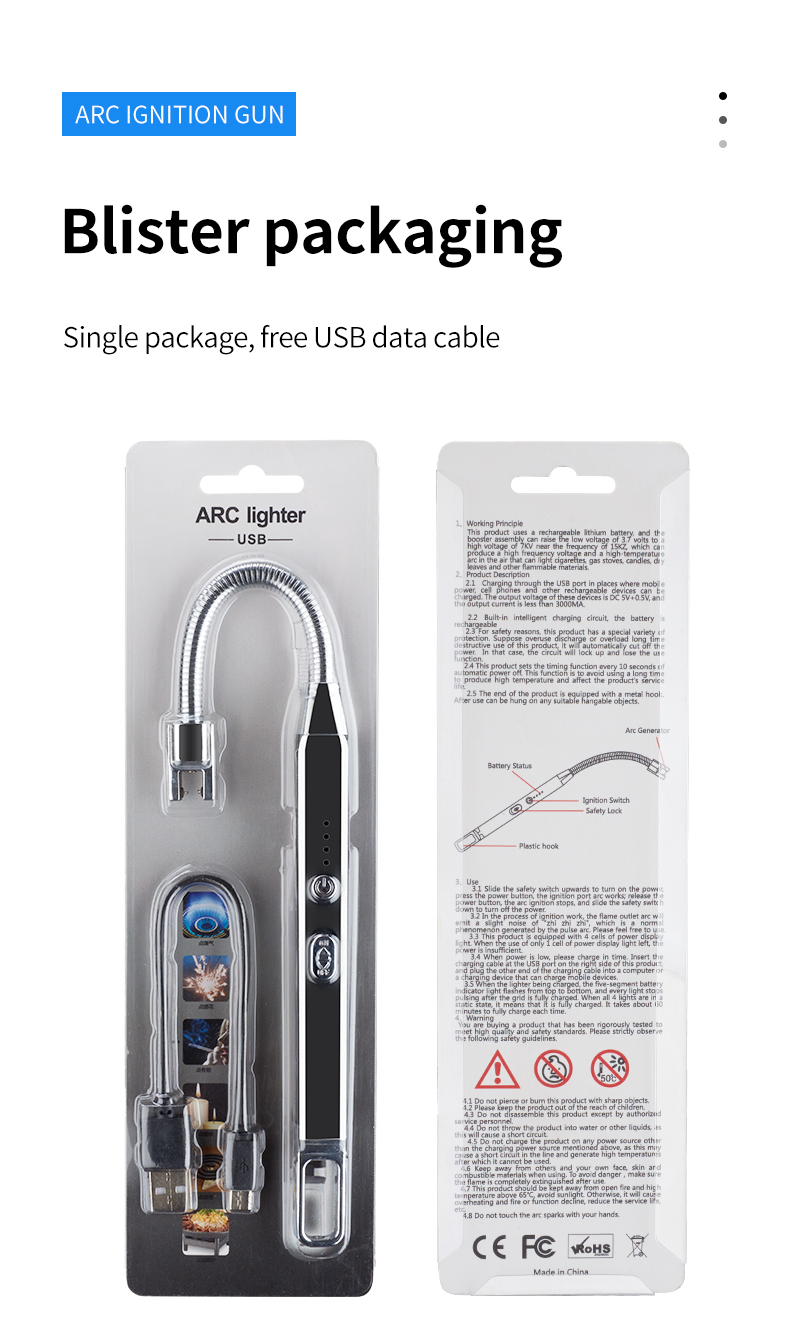 Q: My arc lighter isn't producing a flame, what should I do?
A: If your arc lighter isn't producing a flame, it could be due to a few reasons. Try checking to see if the battery is fully charged, if the device is properly connected to the charger and if there is any dust or debris blocking the arc.
Q: How long does an arc lighter last on a single charge?
A: The battery life of an arc lighter depends on the model and the usage, but most can last up to one week on a single charge if they're used regularly.
LEAVE A MESSAGE
Communication and cooperation bring perfect close links and unlimited benefits.